Welcome to Natakara Pilates Studio!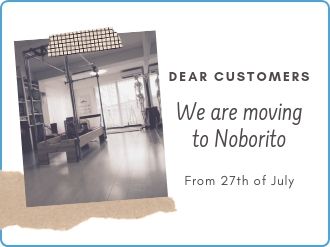 Natakara Pilates Studio was opened in 2013 at the lovely neighbourhood of Sangenjaya, Tokyo. The studio is just 5 minutes on train from modern, popular, dynamic Shibuya. This place, which we truly love was designed for people who are eager to invest in themselves, reset mind and habits in order to achieve life without pain, doctors and hospitals.
Tranquil, cozy and inviting atmosphere at the studio will help you to comfort yourself and focus on Pilates practice without distraction. Also, a small library is available in English language to help you understanding the anatomy of the movements in according to Pilates.
You can benefit a lot from the Pilates.
» Introduction to the Sessions
Why Pilates
Pilates is a well proven and highly effective method to free from any kind of stress. The Pilates methodology is also helpful in attaining gracefulness and sensing the preciousness of every moment in life. Undertake regular sessions at Natakara Pilates studio and you will: free your muscles from chronic tension; enhance joints mobility; gradually increase your physical and mental performance ability; sense effortless motion, harmony of your spirit, mind and body; boost your confidence and achieve positive life attitude. Pilates is particularly powerful for individuals recovering from injury or for those who suffer from chronic low back pain. In-addition, it is a valuable tool to mitigate and in many cases even to stop a pain.
What is PILATES
PILATES is the unique system of body exercises and breathing techniques aiming rejuvenation and health. Pilates was invented in the beginning of the 20th century by Joseph Pilates.
Born in a family of circus acrobats, ironically Joseph was very unhealthy in the childhood and had some serious illnesses. Young Joseph noticed that certain breathing helped to enhance his body capabilities. Thus, he began to develop breathing techniques combining them with particular physical exercises adapted from his parents. As the result, by the age of 14 he was athletically built and even worked as a model for sports magazines.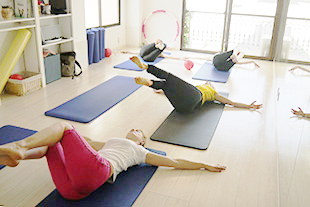 Later, helping wounded individuals during the World War I J.Pilates created his recovering system using all improvised means including ordinary bed springs. That is how modern Pilates machines like Cadillac, Reformer and Wunda Chair were originated.
Meet the Founder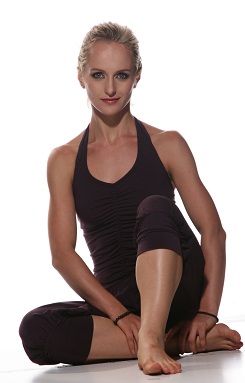 I'm Nataliya Karasawa.
I was born in Germany in 1980 and lived in many countries since then. At the age of 6 I joined dance classes. Alone with dancing I was getting to know body constitution, fundamentals of human physiology and joy of studying myself through pleasant movements. I have been perceiving the World through my body.
I became so passionate about dancing, that I began to teach others on professional level when I was just 15. My learners age varied from 3 to 60 years old. At that time, I observed a lot of students and their ways of communication with body. It struck my eyes that majority of dancers treated their bodies so unsafely and carelessly. When body is loaded to the full extent, sooner or later, some discomfort and even injuries are inevitable. I was not an exception in this matter either.
As an alternative cure for my backache and knee pain, I discovered Pilates Method. When I came to a Pilates studio for the first time and laid down on mat, I felt like I belong there. From that time, my life has changed significantly and Pilates became inalienable side of it.
Recall to my childhood, I remember how effective were exercises taught me by grandma. Of course, my grandma was not any kind of a professional trainer or a sports player. However, she assured that undertaking the exercises would contribute to my body's health, beauty and longevity. She was absolutely right, as I found out later.
During learning Pilates as an instructor, I was astonished that some of the exercises were identical to those taught me by grandma long time ago. That convinced me even more about effectiveness of Pilates and stimulated to study its Methodology. In our generation Pilates Methodology becomes more global. That is why my teaching is focusing more diversely as well. At the present time I am teaching in four languages: English, Japanese, Russian, and Ukrainian. My journey in Pilates has been accounted for about 6 years by now and I constantly update my skills, knowledge and abilities to be the best instructor for you.