Welcome to Natakara Pilates Studio!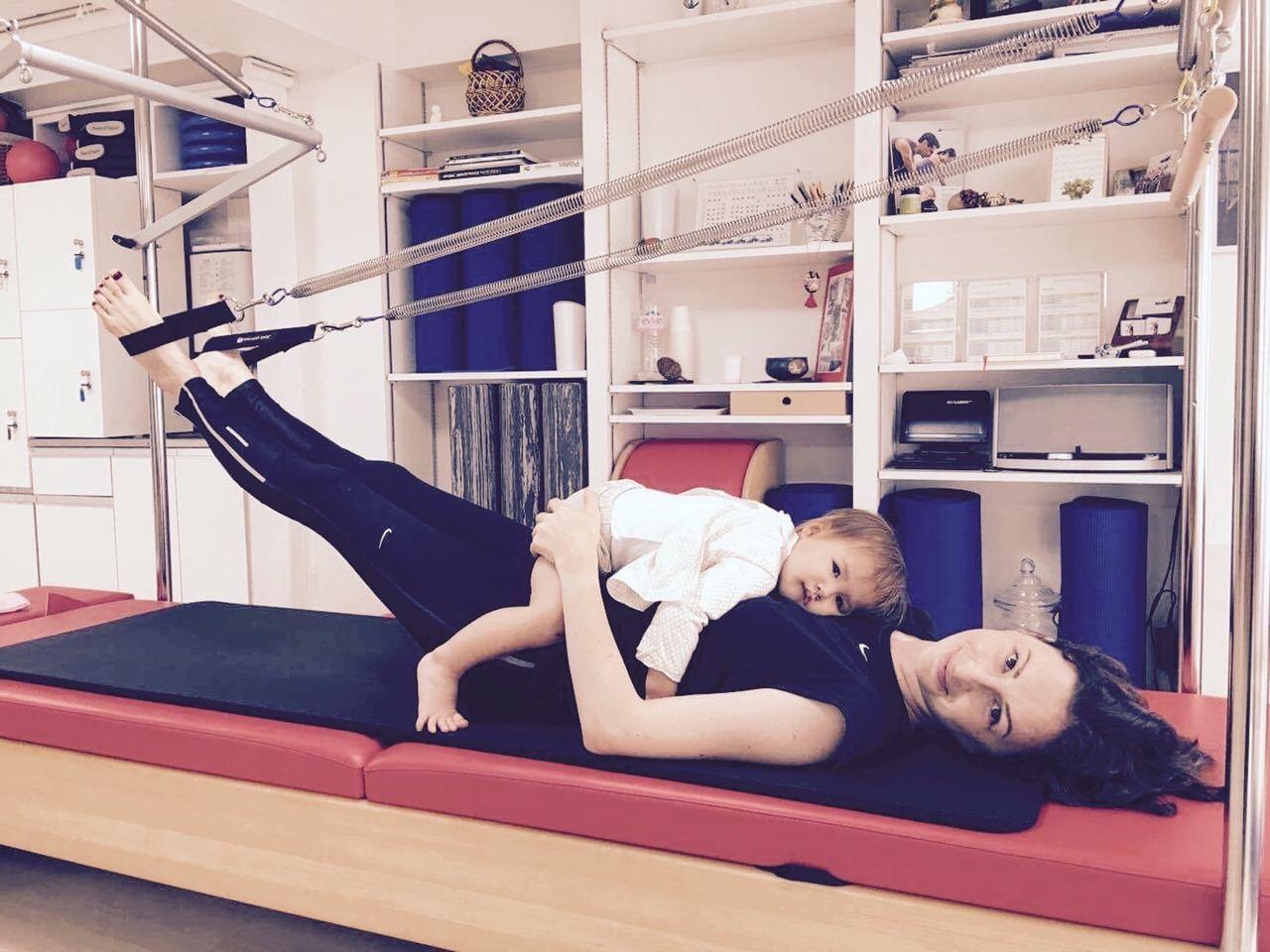 The first Natakara Pilates Studio was opened in 2013 in the lovely neighbourhood of Sangenjaya, Tokyo. The relocated studio in the greener area of Noborito is just 20 minutes by express train from Shinjuku.
This studio was designed for people who are eager to invest in themselves and to reset their minds and habits in order to achieve a better balanced body and mind connection. It will help you find your real-energy level.
Attending sessions will assist you to rediscover yourself by providing you with a tranquil, cozy, and inviting atmosphere.
Also, a small library with English, Japanese, and Russian materials is available to help you understand the anatomy of various movements.
You can benefit a lot from my sessions.
» Introduction to the Sessions
Why Pilates
Pilates is a well-proven and highly effective method to help free you from any kind of stress. This methodology also assists you to become more graceful and to sense the preciousness of every moment in life. Undertake regular sessions at Natakara Pilates studio, and you will: 1) free your muscles from chronic tension, 2) enhance joint mobility, 3) gradually increase your physical and mental performance abilities, 4) sense effortless motion, 5) harmonize your: spirit, mind, and body, 6) boost your confidence, and finally 7) achieve a positive-life attitude.
In my sessions, I teach each student to understand his body, and to realize that his mind, soul, and body work together. This instructor will work with each student to teach him/her how to understand individual pain.
We will face your own habits with specific points of your body together. We work as a team.
What is PILATES
PILATES is a unique system of body and breathing exercises: techniques aiming at health rejuvenation. It was invented at the beginning of the 20th Century by Joseph Pilates.
He was born in a family of circus acrobats, but ironically he was a very unhealthy child with some serious illnesses. Young Joseph noticed that breathing in different ways helped to enhance his body capabilities. So, he started to develop breathing techniques by combining them with physical exercises adapted from his parents. As a result, by the age of 14 he was athletically built and even worked as a model for sports magazines.
Later, while helping wounded individuals during World War I, he created his recovery system by using improvised equipment, including ordinary bed springs. That is how modern Pilates machines such as: the Cadillac, Reformer, and Wunda Chair were created.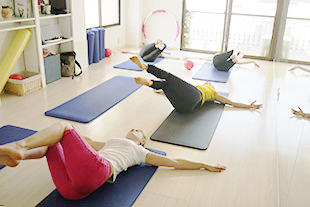 Meet the Founder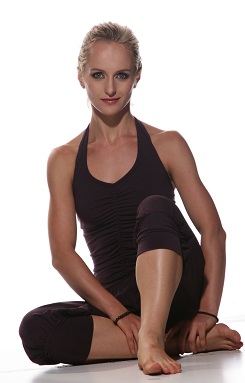 I'm Nataliya Karasawa. I was born in Germany in 1980 and have lived in many countries since then. At 6, I started dancing and I was learning about body constitution, fundamentals of human physiology, and the joy of studying myself through movement. Since then, I have been perceiving the world through my body. I became so passionate about dancing, so I began to teach others on a professional level at 15: learners' ages from 3 to 60. I observed students' ways of communicating with their bodies. I noticed that the majority of dancers treated their bodies very carelessly and unsafely. When the body is stretched to the fullest extent, sooner or later, some discomfort and even injuries are inevitable. I was not an exception.
To help me cure my backache and knee pain, I discovered the Pilates Method. At a Pilates studio for the first time and laying down on a mat, I felt like I belonged there. Since then, my life has changed significantly, with Pilates an inalienable part of it. Recalling my childhood, I remember how effective my grandmother's exercises were. Of course, she was not a professional trainer or an athlete. However, she assured me that the exercises would contribute to my body's health, beauty, and longevity. She was absolutely right, as I found out later.
I started to learn Pilates in Tokyo, Japan in Japanese. My first course was with BASI (Body Arts and Science International) Pilates. While studying, I gave free lessons to my friends to better understand what I was learning. I first rented a studio room in Roppongi, and then changed to Komazawa-Daigaku, Tokyo. Then finally, I opened my own studio in Sangenjaya, after attending a Pilates Heritage Conference in Monchengladbach, Germany.
At the same time, I took an anatomy course called "Biology For Everybody" in Tokyo taught by Tatiana Romanova, Ph.D.
Later, I attended conferences for the Pilates Method Alliance in Palm Springs, California( 2017), and Las Vegas, Nevada( 2018). The following year, I practiced my first autopsy at The University of Hawaii (Manoa): Aisen Shiatsu School of Anatomy.
I also attended two psychology conferences (2011) and (2012) in the Ukraine to better understand human mentality, including my own.
I have studied Pilates in many studios around the world, including London, Barcelona, New York, and Hawaii.
I have been studying the Eric Franklin Methodology for the past year.
While learning Pilates as an instructor, I was astonished that some exercises were identical to those taught by my grandmother. That convinced me more about the effectiveness of Pilates and motivated me to study its methodology. The Pilates Methodology has become more global, and that is why my teaching focus has become more diversified as well.
At the present time, I am teaching in four languages: English, Japanese, Russian, and Ukrainian. My journey in Pilates always continues with constantly updating my skills, knowledge, and abilities to become the best instructor for YOU.
Certification
Body Arts and Science, Comprehensive Pilates Teacher (Aug 2016) Tokyo
International Pilates Heritage Congress (May 2017) Germany
Biology for Everybody (June 2017) Tokyo
Pilates Method Alliance (Oct 2017) Palm Springs
Pilates Method Alliance (Oct 2018) Las Vegas
The University of Hawaii, Manoa, Aisen Shiatsu School of Anatomy (May 2019)
One Epic Pilates Conference (October 23-26, 2019) Monterey, CA